Ormus Minerals ORMUS Formulas
Use these Ancient, Essential Minerals to Feel Better, Look Better and Start Living better in 30 Days or Get Your Money Back!
Scroll down to search our inventory of Ormus Minerals Formulas
and to see some of our Testimonies of our Ormus Products.
Do you wake up after a good night's sleep and just feel…..tired?
Do you sit down at your desk and suddenly feel the urge to check emails, Facebook, the news and every other thing that keeps you from your work?
Does your body just feel off? Do you miss the way that you felt in your younger days?
In today's world where your mind is constantly stimulated and your body is inactive, you just feel:
-Mentally drained
-Unable to focus
-Physically weak
Lots of choices but a great place to start would be the
Ormus C11 Gold Infusion ormus.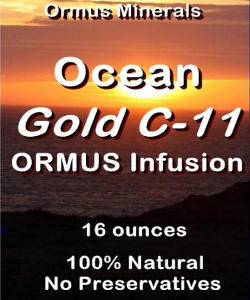 If you are wanting top of the line potent ormus then look at the Ormus Manna-Festation as a combination of the best of the best.
One of the reason for all the choices is because everybody is different and some things resonate with some but not others. We have added different things to the ormus formulas to add more either energy or nutrition to enhance it.
And of course the White Gold Powder Ormus is available for those who prefer that.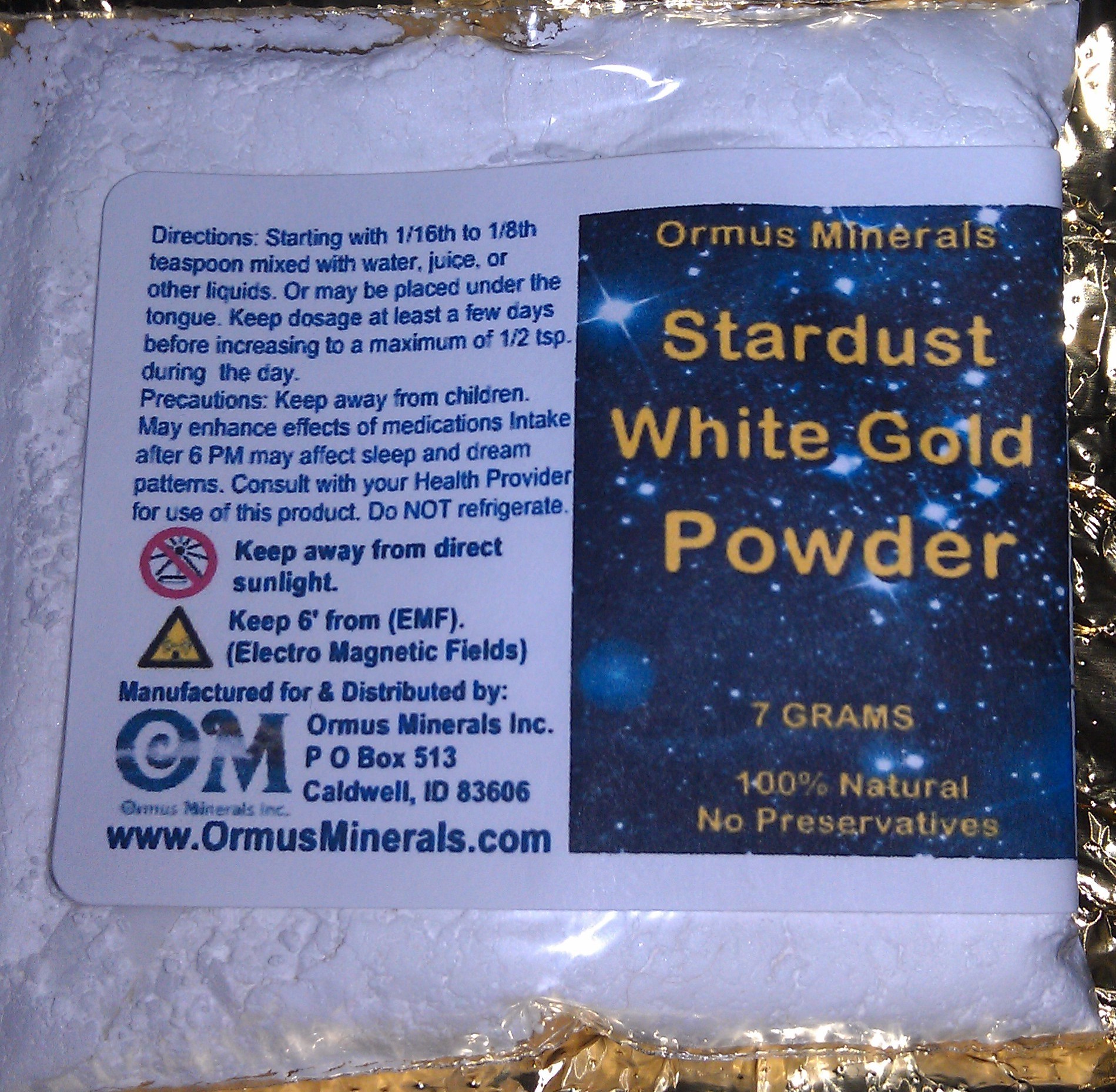 You feel like you are on auto-pilot.
Just reacting to life instead of living.
You barely have the energy to get through the day, let alone make wholesale changes to your entire life.
What if there was a way to hit the pause button and reset your life?
A way to slow things down…
A way to re-take control of your body, your emotions and your life…
Scientific Researcher, David Hudson found the pause button when he discovered an ancient secret known as Ormus Minerals.
While researching, Hudson noticed a common theme in Ancient Egyptian texts ----The use of minerals from precious metals, Ormus Minerals, to help normal citizens live optimal lives.
This discovery led to Hudson's research and development of modern Ormus Minerals that improve energy flow between your cells.
This increased energy flow from Ormus Minerals has been proven to lead to peak performance in all areas of your life.
-With a clear mind, you are now able to focus on an individual task, without your mind jumping all over the place.
-You will gain control of your emotions. No more mood swings, angry outbursts or bouts of depression. You are now in control.
-Fully hydrated cells that increase your energy levels so you won't feel that post-lunch crash that destroys your productivity.
-Increased cell regeneration that will make your skin look refreshed and slow down the aging process.
-A clear mind, emotional health and a body that is fully energized throughout the day will allow you to maintain a full, deep sleep that leads to a refreshing, positive and energetic morning so you are able to attack the day.
If you are ready to take control of your mind, your body and your life Click Here (insert link) to get started with Ormus Minerals Gold with Ocean Ormus C-11 Infusion, a mineral that will revamp your overall health.
Scroll down to search our inventory of Ormus Minerals Formulas that target your specific needs like digestion, skin care and pain relief.
For more information on Ormus Minerals click on the right pane for a Free E-Book on the history and benefits of Ormus Minerals.
We stand behind every one of our Ormus Minerals and offer a full 30-Day Money Back Guarantee on every mineral we sell.
You owe it to yourself and your family to use this ancient secret to take control, stop floating through life and start living like the person you were meant to be.
Get started with Ormus Minerals today.
Some Testimonies of our Ormus Products.

Sweet!! Thank you so much Ray! The Earths milk has already changed my life tremendously. I'm manifesting all my needs life.
---------------------------------------
I can't thank you enough! I have so much more energy and it seems like I don't have to sleep as much. I've been taking 2 to 3 tsp a day. I am really interested in being a brand ambassador for your Ormus!!
--------------------------
Hey Ray!
I'm loving the earths milk! I noticed results on the first consumption and it gets better and better every day. I have a lot more energy, its activating muscles and nerves I haven't used in a while, spine alignment, more sensitivity to energies, etc... it seems like the benefits are limitless.

-------------------------------
Hi Ray,
I felt a these Amazing result that I would like to share with u
1) heighten all my senses
2) given me a huge energy blast
3) positive mood shift as if I m living in another dimension
This is day 1 on taking the ormus
I love this ormus! No salty taste.. non fishy! YAY!
I will update u 1 week after again
Thanks Ray!! With love
------------------------------------------
Hi Ray,
I just want to thank you for the 3 wonderful products you sent me to sample, along with my last order. Gosh....where do I begin!
First of all, the Ormus Mineral Skin Cream is amazing! I had a patch of eczema on my chest and I have used the cream every night and morning and today it is gone...completely gone! I had tried many homeopathic remedies and essential oils in the past and nothing cleared it up as fast as this cream. Not only that, but I use it on my face every night as a moisturizer because it is so good for my skin...and I love it! I love how it feels on my face...and how my face feels the next morning. I will be buying more of this....for sure. It's great!
Second thing is the Ocean Gold C-11....Wow! It really does give you more energy! I take it in the morning and I can tell the difference when I don't take it. I seem to have a more productive day when I take it and at the end of the day....I'm not quite as tired. I have been testing it...and I can tell a difference when I don't take it. It's really an awesome product....I love this one, too! It just makes me feel good.
The Magnesium Dew is pretty good, too. I haven't used it as much, but I noticed when my hands were hurting at night I sprayed it on my hands and the pain stopped immediately, but started hurting again in about 15 minutes...so I'm still experimenting with this one.
So, I just wanted to say thank-you, Ray, for letting me sample these wonderful products of yours. That was so very nice of you to send them to me and I appreciate it greatly! You have made a believer out of me and a regular customer for sure.
Have a wonderful day! Teresa S.
-----------------------------------
I've bought the Blessed Ormus Cream 04 OZ twice because it has helped me a lot where other products could not. I've had chronic pain in my upper back and neck, as well as my lower back. After a few days of adding the cream my inflammation went down and I've since had much more mobility. I'm finally making progress as my back is slowly getting back to normal.
I've also used it a few times on my knees. I have mild arthritis and I play tennis. Sometimes my knees would hurt but once I put the cream on it, the pain would go away.
I recommend this cream and will be buying more when I need it.
It's been very helpful for me to reduce pain where no other cream can do the job.
Cheers! Al
--------------------------------------------
Hi Ray,
I just wanted to send you a quick note to let you know how much I am loving the Ormus Gold, that I ordered from you. From the very first 1/2 tsp I mixed with water, I could feel a difference in my body and with my energy. My husband is using it too, (when he's home...he drives a truck) He is not as attuned to his body as I am mine...but I can see a difference in his energy, too.
Really, this is amazing stuff you have here! I'm pretty sure I am going to be buying from you on a regular bases. I just am having such good results and I have only been taking it for just a short time. I just wanted you to know.
Thank you....Thank you!F
Teresa
---------------------------------
This Cream is amazing!!! I spent the last 4 days on my feet working the conference in Florida. My feet and shins were swollen and throbbing.... I used the cream, swelling gone. Pain Gone. Unbelievable.
Melanie E.

-------------------------
Thanks and I love your ormus, I tried the c-11 and although I came back to it on and off due to other protocols I was following, I'm on board fully. Most benefit is definitely increase awareness, focus, presence, well being, and energy. Im looking forward to trying many other products. ​​​​​
--------------------------------------
Good Morning Ray!
I just wanted to let you know how much I appreciate your ormus products. I started with your ormus magnesium oil. This helped tremendously with the cramps in my feet. I don't need it much anymore. Then I ordered your imprinted chakra ormus. It has taken some time but I no longer have pain in my right hip. I was in a skateboarding accident when I was in my early 20's. I am so tickled that the pain is gone. Also, I have been able to use my rebounder again. Thanks so much for your great ormus products and your dedication to the ormus community.
Warmest regards,
Lisa
------------------------------
Ray
I discovered Ormus from a comment someone made on a post in Facebook. The comment really sparked my interest. On the computer I went to find out about this amazing product. I read and read and read then I ordered. After the first week in taking Ormus a delightful calm came over me that has not left. I was delighted. I am now up to two tablespoons a day. I turn 70 in January and have more energy than a lot of 30 yr olds that I know. I feel more grounded and sure of myself. I take delight every morning in taking my first tablespoon with water and sitting in the sun pondering over what the day will hold. I sleep better and just overall feel better. I am so grateful for that one comment that led me to take this awesome product.
Gloria

----------------------
Hey Ray..
I went to see Sharon Ingersoll about an hour away from my New Apartment..
She gave me one of your ORMUS bottles and I know I have sampled your ORMUS before but this batch is pretty awesome..
I take about 2 Full Droppers of it and keep it in my Mouth until my Brain says to Swallow it..lol
And on an MT stomach 30min before any food or Coffee..and twice a week..I like the Buzz..
It's energetic, Focused and clear for me..
I have been under Much Stress lately with a New Move, New City, New Areas and Downsizing..
I went to see Sharon Ingersoll bc I needed advise on some Essential Oils and Teas she custom makes..
Anyways..just wanted you to know about your ORMUS and my reaction to it..
I make my own and for my own use..but I like trying other "Reputable" people's ORMUS..
Thank You...
Doc
NorCal
OM-1288-GEA-02 Life Force Minerals Ormus Gold Energy Alignment 2 oz
-----------------------
Yesterday I took 3 tsps of the Ormus. I slept 10 hours. This is nothing short of a miracle lol. Today I took 3 more tsps. Curious to see how long I sleep tonight. If this is the case then I guess I ordered the Ormus dew spray for sleep for naught lol. Can it be used for something else if I have the same results tonight?
Also since the body repairs itself thru sleep you can't imagine my excitement I have had pain every day for 5 yrs. I have not been able to tell any difference with the Ormus skin creme for pain and inflammation but perhaps it just hasn't built up enough in my system.
Regardless I am one happy lady.
Gloria
----------------------
Hello Ray!
I wanted to write you and thank you again for creating such a fantastic quality Ormus. I've tried several brands out there at varying cost points and am most impressed with the effects of yours. I am aware that Ormus heals everyone's body in different ways. I do highly suggest that anyone with a hormonal imbalance try your Ormus. Other forms of Ormus (not made by you) helped my hormonal and imbalance too but it gave me migraines, yours does not. I do believe that the way you make it is done properly and that is why. After doing more research I understand that it is very important to get Ormus from someone like yourself who really knows what they are doing when creating it and puts all of their heart into it.
As a 49 year old woman who has suffered with hot flashes for many years thanks to a doctor messing with my hormones when I have no issue. I am so excited that within three days of trying your Ormus my hot flashes were almost gone and by the end of the week they were completely gone and are still gone now. My doctor was in shock to see the difference in my blood work results. All of my hormone levels went from bad to normal. He will be referring patients to you now too. I have tried so many natural supplements recommended by doctors, friends etc... over the past few years to get rid of these hot flashes and regulate my hormones and nothing has worked.

A few other changes that I've noticed are that I do not have to see my chiropractor anymore. I did not realize that Ormus was helping me with back pain as well until I ran out of it and had to go back to the chiropractor again. Within a few weeks of having the Ormus my back pain is alleviated again. I've also noticed that I sleep so deeply. My doctor was so impressed that I sleep eight hours a night at my age. I have been sleeping at the most seven hours a night for so many years and always felt tired and not rested. Now I sleep 8+ hours a night and haven't done that and I don't remember how long ago. Maybe my 20s. I feel rested and calm and my mood is elevated. I've also become so intuitive.
I will keep you posted as I notice more positive effects.
Thank you again!
Sara

-----------------------------
I will say that that cream has the best moisturizer I have ever seen. Even 1 to 2 days after its use, my skin is still smoothe and soft. It would be awesome for cracked heels and did help when my knuckles were cracking and bleeding from the winter weather wind. Robin F. H.
--------------------------------------
This will be my 3rd bottle of Gold C-11 and I just had to tell you how it has changed my life. At first it made me sleepy for about a week, I have insomnia so it was very nice to sleep so good and have positive dreams for once. After about a week my energy returned like I was in my 20s again and I feel great. I wake up in the morning and can just pop out of bed and feel amazing. The last couple of years I have been waking up with this strange groggy horrible feeling. I had to force myself to get up and go on with the day. I also started dabbing it on my face and I swear it's taken years off. My face is firm and soft and I can no longer see any wrinkles around my eyes. I'm so amazed I find myself looking at myself in the mirror all the time and just a few weeks ago I avoided the mirror cause seeing wrinkles were so depressing to me. I just wanted to let you know how much I love your product!! Thank you Michelle
------------------------------------
PRODUCT REVIEW - Ormus Minerals, Life Force Minerals 'ORMUS Gold Treasure' (with lemon)
I really like this product Ray Hamilton! It's gentle yet significant. I use about 6 drops instead of recommended 20-40, but that's just me. Six drops in a glass of water first thing in the morning is now a part of my morning ritual because it feels so nice. One thing I'm noticing is there is no 'challenge'. It meets me whereever I am and gives that little uplift. That's a gift! And the lemon is a nice touch! ... a bonus! Thank you for the honor of testing this product. Two thumbs up!
-----------------------------------
This is our most popular formula that would give you the complete balance of minerals and energy your looking for.
http://ormusminerals.com/Ormus-Minerals-Ormus-Manna-Festations.html
Have had a lot of positive feedback on this.
See below
As I told you, I got my Complete Balance and Manna Festation order Saturday. I took 1/2 teaspoon of each one Saturday. I thought that I felt more energy that afternoon. But the real test came Sunday morning when I took 1 full teaspoon of each one and went to church. At my age (78) I have a hard time staying awake during the sermon. Well, let me tell you, I had no trouble at all Sunday. I was fully energized.

Thank you for your wonderful minerals. They work so well.

How long before bed time should I not take any minerals so as not to stay awake?

Have a prosperous day,

Dann C. T
---------------------
You need to try ray Hamilton's manna-festation its white powder and white ormus
precipitate mixed together and is incredibly potent
Your manna festation is unreal!!
1 drop on the tongue and within 3 minutes wow Jon S.
------------------------
got the ormus today! if this stuff is potent, what would be your recommended dosage?
I put a few squirts in some water and wow its got me whirling already lol
----------------
The manna-festations ORMUS you made was absolutely wonderful, I began to notice
my manifesting within one week of taking it, it was like a subtle magic how fast
and easily my thoughts would manifest, and since it also helped with my mood and
stress level, all my manifestations were good ones!
---------------------------------
I share my experience with Ray Hamilton's [www.ormusminerals.com] Ormus
Manifestation product--- I took one teaspoonful (roughly 100 drops). Ray told
me during a later conversation that many start out with 3 drops (1 ml contains
roughly 20 drops)—so maybe 1 teaspoonful was a bit much?
I closed the eyes, held the product under tongue for a while then swallowed.
Very quickly I felt a relaxation come over my mind as my thoughts disengaged
from a whole bunch of cares such as run through a head during the rebuild after
a contested divorce.
The change felt so remarkable that I was compelled to 1) Sit outside in the
open air and 2 ) Call Ray Hamilton.
The most noticeable experience I had was relief of the many concerns that were
swirling in my mind.
-------------------------
That's special man. Dont ever give that up. I dont remember that love as much as
I feel I should, but I'm doing what I can.. the ormus is producing results after
taking it once. Throughout the day ive been feeling increasingly charged and
super conscious of everything. Its fascinating. I feel motivated and refreshed.
In turn, my body is responding to my will a lot better. I went for what was the
most energetic and happy run ive been on in a long time
-------------------------
David
Your ormus sir is the real deal! I love the energy it gave me ton of energy
Your stuff was noticeable big time.
Im enjoying this feeling. I feel high!
I come back and buy more, cause your products work simple fact